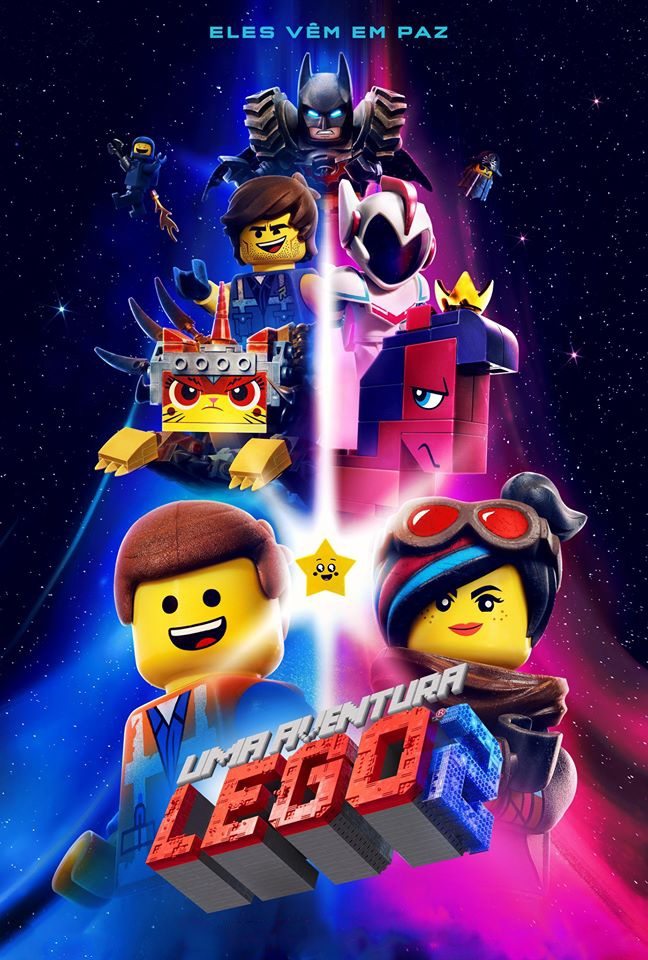 »INFORMAÇÕES«
Titulo Original: The Lego Movie 2: The Second Part
Ano de Lançamento: 2019
Gênero: Animação, Ação, Aventura
Formato: Mkv | Mp4
Qualidade: WEB-DL 720p | 1080p
Idioma: Português, Inglês
Legenda: Português
Tamanho: 947 MB | 1.66 GB
Duração: 1h 46 Min.
Qualidade do Audio: 10 | PT-BR:9,0
Qualidade de Video: 10
IMDb: 6.9
SINOPSE: Cinco anos após os eventos do primeiro filme, a batalha contra inimigos alienígenas faz com que a cidade Lego torne-se Apocalipsópolis, em um futuro distópico onde nada mais é incrível. Neste contexto, Emmet constrói uma casa para que possa viver ao lado de Lucy, mas ela ainda o considera ingênuo demais. Quando um novo ataque captura não apenas Lucy, mas também Batman, Astronauta, UniKitty e o pirata, levando-os ao sistema planetário de Manar, cabe a Emmet construir uma espaçonave e partir em seu encalço. No caminho ele encontra Rex Perigoso, um navegante solitário que decide ajudá-lo em sua jornada.
Caso haja algum problema de reprodução: K-Lite-Codec-Pack
Escolha Um Das Opções Abaixo Para o Download
Baixar WEB-DL R5 720p Dublado (Mkv)
Baixar WEB-DL 720p Legendado (Mp4)
Baixar WEB-DL 1080p Legendado (Mp4)
Uma Aventura Lego 2 (2019) Torrent – WEB-DL 720p e 1080p Dublado e Legendado Download